EPISODE I: THE PHANTOM MENACE
Used by:
Qui-Gon Jinn
Obi-Wan Kenobi
Anakin Skywalker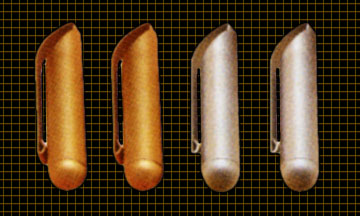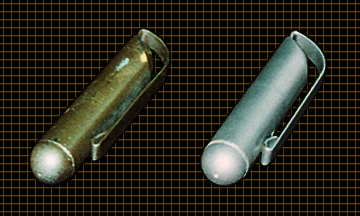 ---

Feeling hungry? Well, you are in luck. This is probably the easiest prop in the entirety of the Star Wars universe to reproduce. They are simply the cap from a Staedtler Liquid Roller Point Pen with a 7/16" diameter hemisphere, available through Engineering Models, Inc., capping the open end. The whole thing was then painted either a silver, a gold/ brass, or copper color.


Staedtler Liquid Roller Point Pen
That is it... Clip them on your Jedi belt as in the photos below and you are set!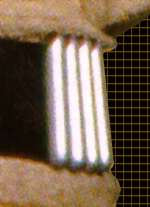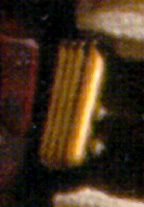 Three Jedi are seen carrying food pellet capsules in Episode I.

Qui-Gon : 12 silver
Obi-Wan : 8 gold and 4 silver
Anakin : 3 gold, 3 copper, and 3 silver

Item

Approx. Price

Available From

Staedtler Liquid Roller Point Pen
$8.00 (6 pack)
Office Depot Online, Staples Stores
7/16" Hemispherical Vessel Heads (VHH-14)
$.36
Plastruct
Phone: 800-666-7015
8 am - 3 pm PST
Click on blinking indicator to left to find out about other supplies.