EPISODE V: THE EMPIRE STRIKES BACK
EPISODE VI: RETURN OF THE JEDI

Attire:
Yellow Flightsuit
White vest

Accessories:
Leg Flares


Weapon:
Rebley-v10 Micro Grenade Launcher

---
THE MASK

Empire's director Irvin Kershner composed the look of Bossk from various leftovers from the Mos Eisley Cantina. Bossk's head was originally the mask of a Saurin sitting at the bar.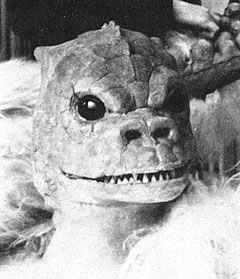 Bossk's head sits on a workbench surrounded by Wampa parts.
---
THE FLIGHTSUIT

In A New Hope, this suit was worn by an unnamed spacer in the Mos Eisley Cantina. It appears that this was an actual pilot flightsuit, the spacer even wore a real high-altitude flight helmet to go with it. The suit appears unmodified and complete with vest and ejection garders, the grey straps hanging about the legs. The vest and garders are the same as those worn by another cantina patron Bo'Shek and all of the Rebel Alliance pilots.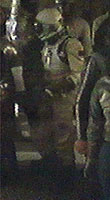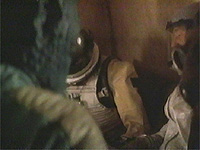 Spacer in the Mos Eisley Cantina
---
THE LEG BANDS

Strapped around each leg are flare pistol cartridges similar to those worn by the German Air Force during WWII. These flares were also worn by Rebel pilots.
---
WEAPON
Rebley-v10 Micro Grenade Launcher